The cooking course
The cooking course consists of the chef demonstrating how to prepare and cook the recipes presented.
At times you are also invited to apply your knowledge hand-on. Do not hesitate to ask questions!
The course lasts about two hours and a half, after which you are welcomed to enjoy a nice glass of wine with the delicious meal that was carefully prepared.
286
Courses given per year
Private suppers/parties at Mezza-Luna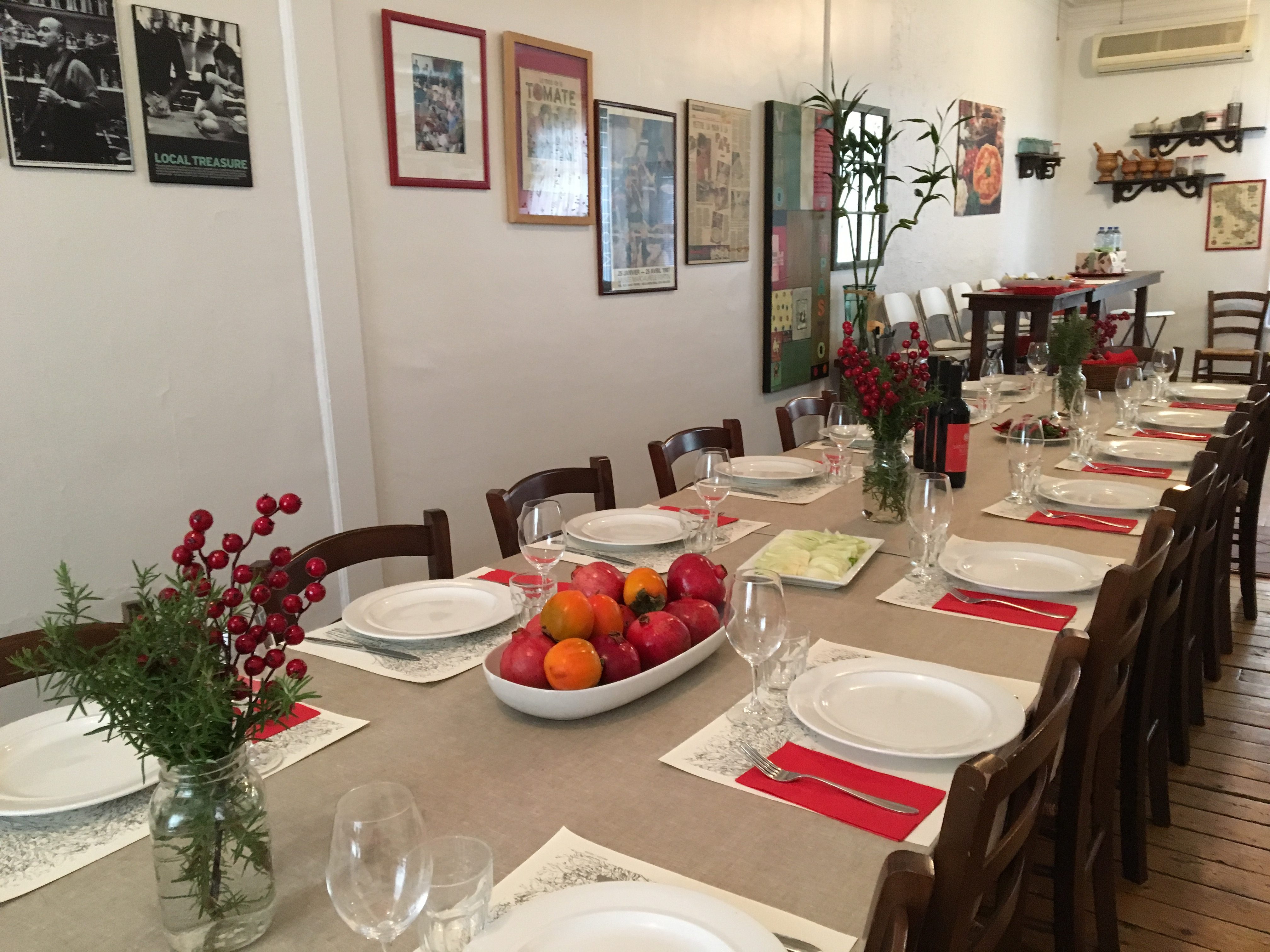 Would you like to organize a culinary get together with colleagues, family or friends for a special event (Christmas party, bridal shower, office party, birthday, etc…)?Mezza-Luna proposes fabulous private parties. Bring together a minimum of 18 people (maximum of 24 people), choose the cooking class that most inspires you, set the date that best suits you and it will be our great pleasure to make you have a good time. Contact us for further details.