Subscribe
Course available next session
Register on the waiting list for this course and we will contact you as soon as a date is available.
List of courses

Sauces (for pasta) 1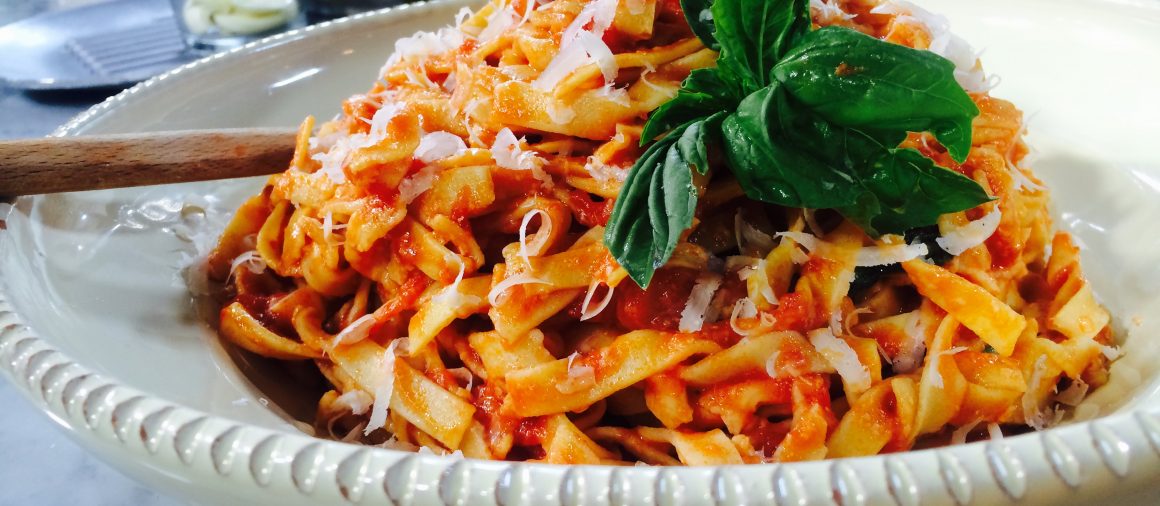 Book
Sauces (for pasta) 1
You've asked, and we've answered: delicious tomato-based sauces for your pasta, easily made in under ten minutes.
Recipes
Stuffed meat rolls
Tomato sauce with vegetables
Tomato sauce with mushrooms
Tuna sauce
Olive and anchovy sauce
Mama's sauce
Cristina's sauce
The course
$80
Course duration of 2:30

A meal, accompanied with wine, will be served at the end of the course

Taxes included
Comments
Laura D.
31.05.19
I enjoyed my cooking class with Mrs. Elena Faita on May 29, 2019. The menu for Sauces 1 was delicious. The appetizers were very good. I would not hesitate to recommend your cooking school to everyone. Thank you for the food and glass of wine after the course.