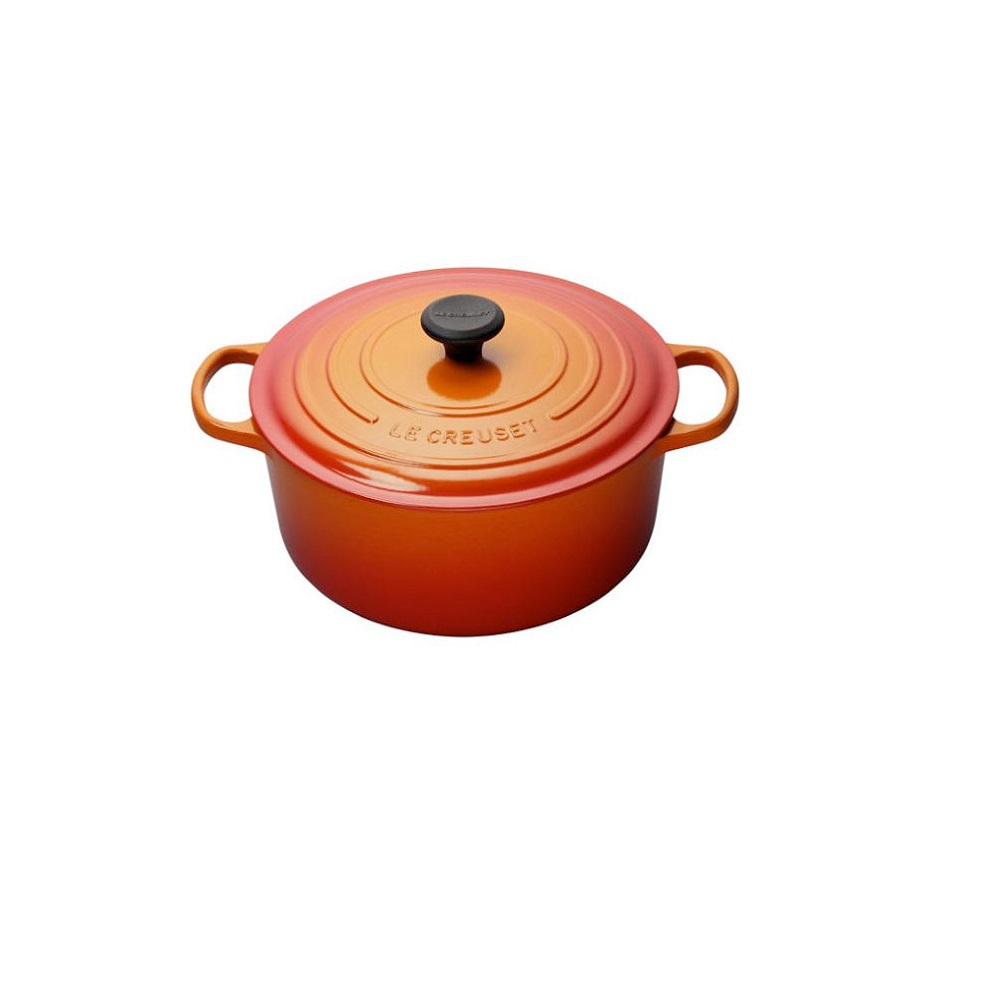 Le Creuset Enameled Cast Iron Round Dutch Oven – 30 cm/8.1L
The indispensable Le Creuset enameled cast iron Dutch Oven is essential to achieve your casseroles!  Multifunctional, it is your daily culinary companion. Uniform distribution of the heat from the bottom of the pressure cooker to its lid.
Compatible with all heat sources, including induction.
Le Creuset embodies the authenticity and respect for traditions, which are its guiding principles since the company was founded back in 1925. All Le Creuset cast iron products are still manufactured in the original foundry and each of them pass into the hands of 15 experienced craftsmen who ensure perfect results.
30 cm / 8.1L