Sale!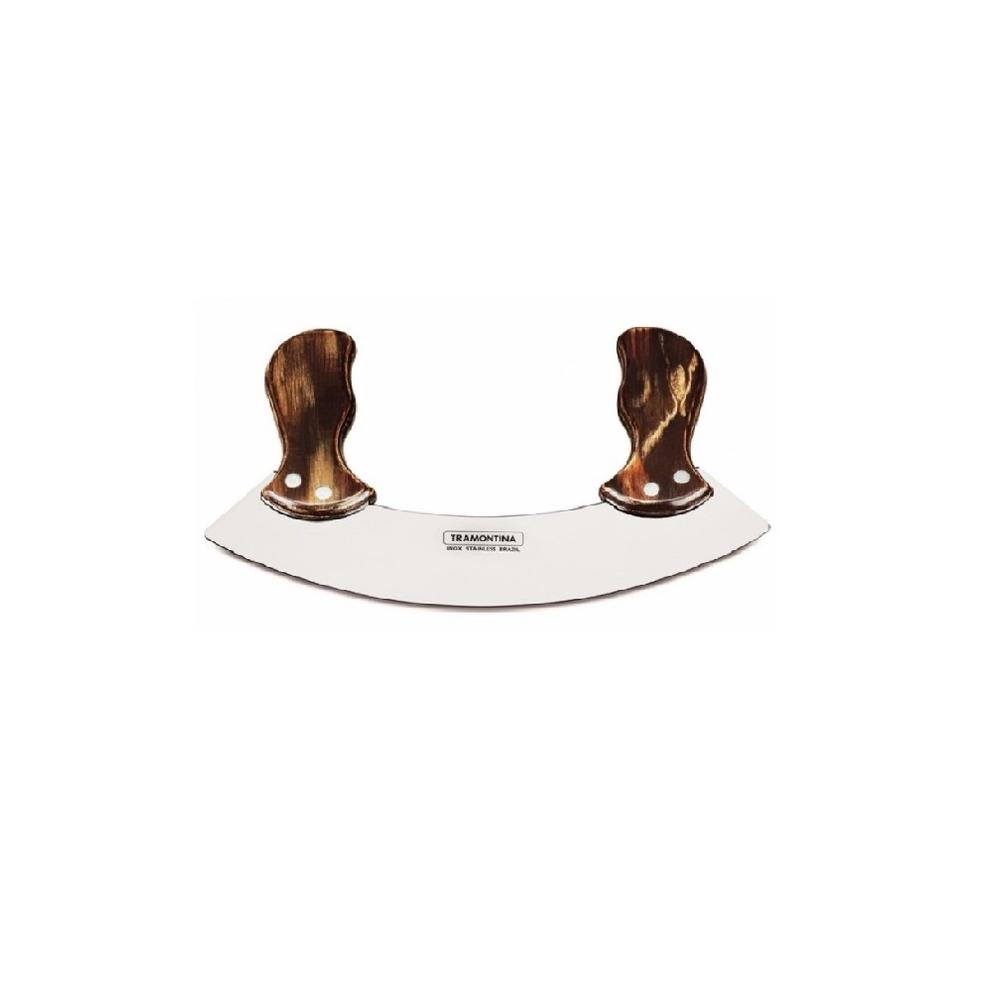 Mezzaluna ''Tramontina"
Tramontina
Made in Brazil
With its curved blade fastened to two wooden handles, the mezzaluna is extremely sharp. Thanks to a pendulum blade (half moon) it will allow you to chop your herbs or cut your pizza very easily.
The Brazilian brand Tramontino is very good quality at an affordable price. Equipped with two fastened
" polywood " handles. it is extremely solid.
Stainless steel blade.