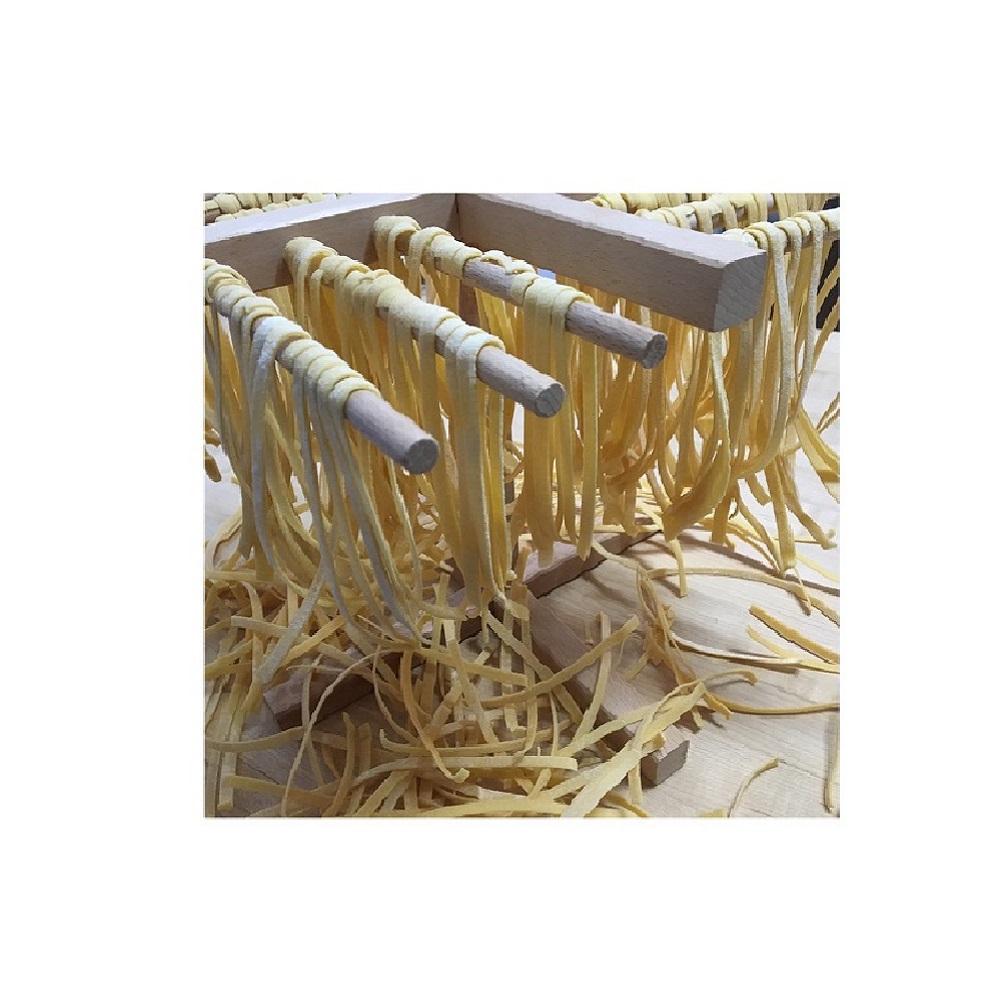 Pasta Dryer STENDIPASTA
STENDIPASTA is the perfect accessory to dry your pasta. Dries approximately 1 kg of fresh pasta (approximately 6 servings).
Manufactured in beech wood, a natural material completely safe for your food.
Very easy to use.  Includes 12 removable stands.
Other must have fresh pasta at home: pasta machine, an a scraper. Complete your set with a ravioli mold, and a brush.
SIZE
33 x 14 x 6 cm (13″ x 5,5″ x 2,4″)