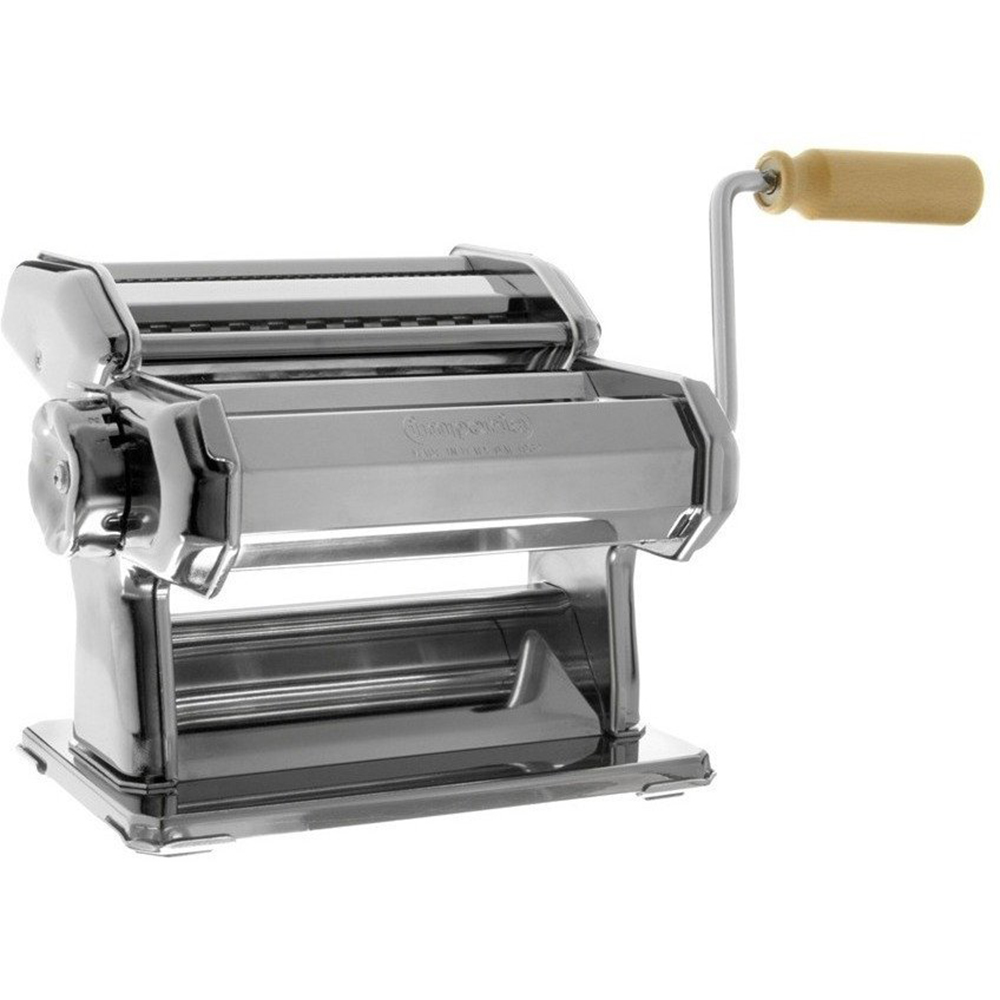 Pasta Machine SP 150
Imperia SP 150 pasta machine for making succulent fresh pasta directly at home! Simple to use and the whole family can enjoy it.
Comes with removable double cutter head for tagliatelle (2 mm) and fettuccine (6.5 mm). Adjustable knob with 6 thickness settings.
Stainless steel structure. Sturdy wooden handle. Made in Italy
Other must have fresh pasta at home: scraper an a pasta dryer. Complete your set with a ravioli mold, and a brush.