Subscribe
Course available next session
Register on the waiting list for this course and we will contact you as soon as a date is available.
List of courses

Sausage and Capicollo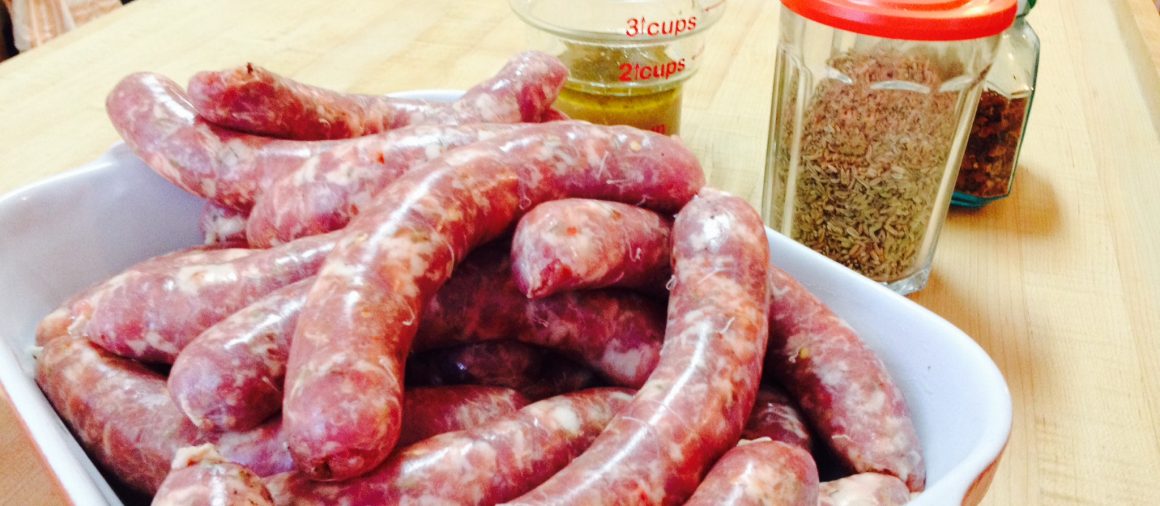 Book
Sausage and Capicollo
Stuffing your own sausage? Impossible? Never! Make excellent pork, veal or lamb sausages yourself! Your kitchen may need a little extra cleanup afterwards, but you'll see for yourself that it's worth the extra elbow grease!
Recipes
Pork sausages
Pork and veal sausages
Veal liver sausage
Merguez sausages
Capicolo
The course
$80
Course duration of 2:30

The cooking course consists of the chef demonstrating how to prepare and cook the recipes presented.

A meal, accompanied with wine, will be served at the end of the course

Taxes included