List of reciped

Pizza dough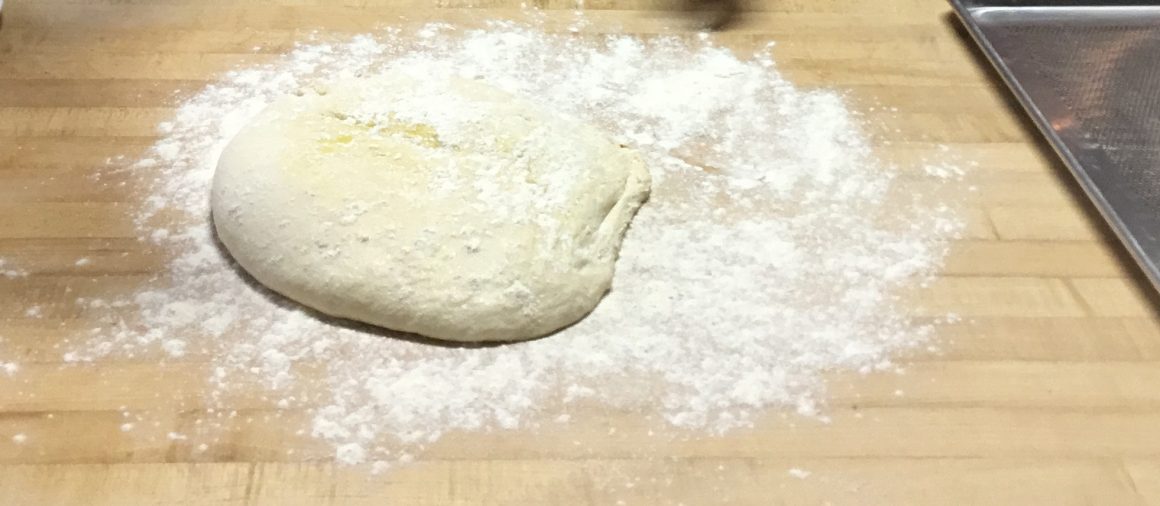 Ingredients
For two 18'' x 13'' pizza
PIZZA DOUGH:
50g  beer yeast or 25 g Fleishman yeast
2 teaspoons sugar
2 1/2 cup lukewarm water
4 cup flour
2 cup semolina
2 teaspoon salt
Method
In a large bowl, combine the yeast, sugar and water. Combine well so that everything dissolves well.
In another bowl, combine the flour, semolina and salt.
Pour the liquid mixture into the dry mixture.
Form a ball of dough and knead for 5 to 7 minutes, until it is smooth and no longer sticks to the work surface. (You may need to add a little flour)
In a large oiled bowl, rub the top of the dough with the oil. Make a cross, well covered with a saran wrap or a bowl cover. In a warm place, let the dough rest for 20 to 30 minutes. After this time the dough should have doubled. Remove the air, return to the bowl and raise a second time.
* When it is time to roll it, simply place the dough on your work surface, do not deflate or work it.