Michael Picard Labelle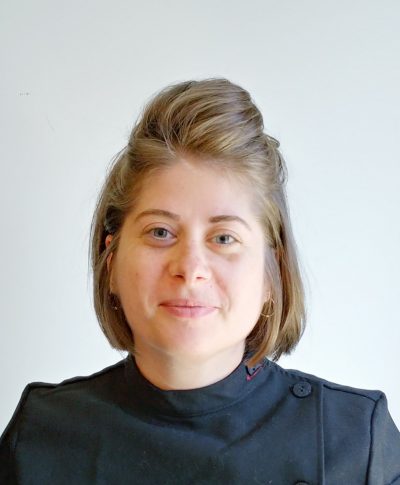 Back to the list of chefs
Erin Mahoney
For 13 years, Erin Mahoney has been developing her culinary skills at renowned restaurants such as Brasserie Brunoise, St Urbain and Impasto. As Chef de Cuisine of La bête à pain on Fleury for 4 years, she deepens her mastery of market cuisine; and begins experimenting with the cuisine of Iran and the Caucasus.
More recently, she travels to London to work in two fine-modern Iranian restaurants, and continues her trip with a visit to Georgia to better experience the Caucasian cuisines.
Since 2017, Erin has been working on the concept for her modern West Asian cuisine restaurant and perfecting her recipes. While waiting to find the perfect spot for this project, she organizes ephemeral restaurant (pop-up) events and private gastronomic evenings.
Participate in this course