Subscribe
Course available next session
Register on the waiting list for this course and we will contact you as soon as a date is available.
List of courses

Pizza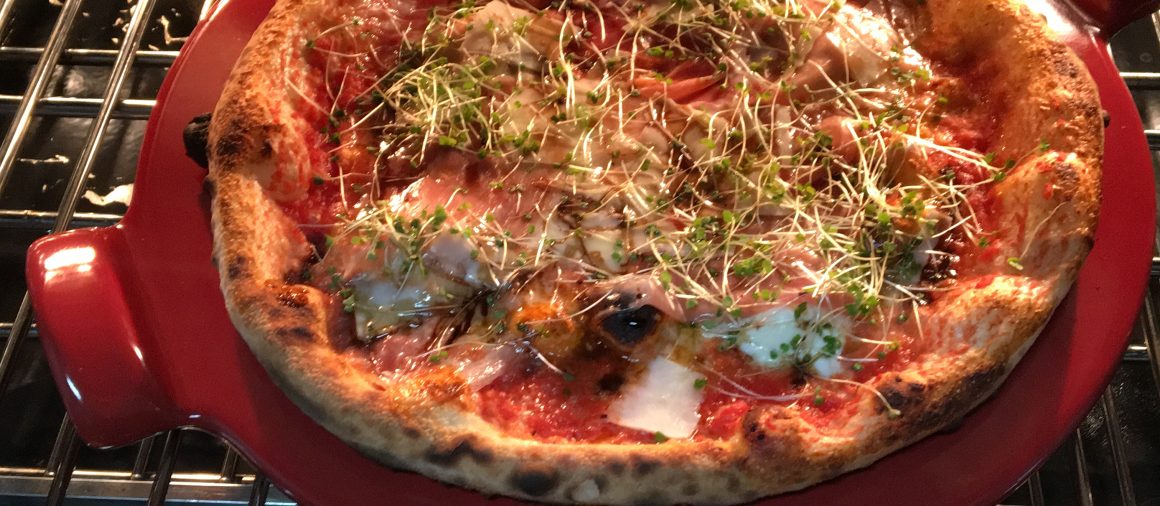 Subscribe
How do you like your pizza?Thick, thin, or stuffed crust? In this class, you'll learn how to do it all, and more. It will take you less time to make your own pizza than order it from the corner pizzeria, and it'll taste better, too.
Recipes
Basic pizza and bread dough
Calzone dough
Elena-style pizza
Calzone with chicken and mushrooms
Vegetarian pizza
Potato, sausage and tomato pizza
The course
$80
Course duration of 2:30

The cooking course consists of the chef demonstrating how to prepare and cook the recipes presented.

A meal, accompanied with wine , will be served at the end of the course

Taxes included
Course booking
Cours available soon
Course available next session
Register on the waiting list for this course and we will contact you as soon as a date is available.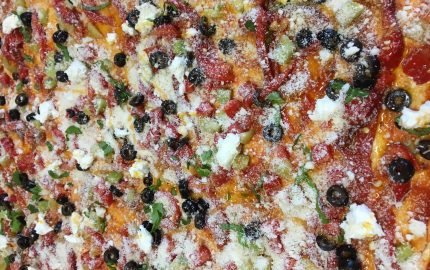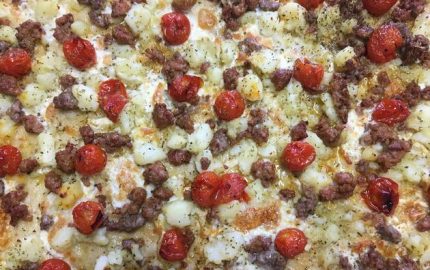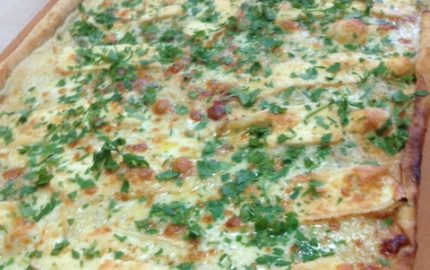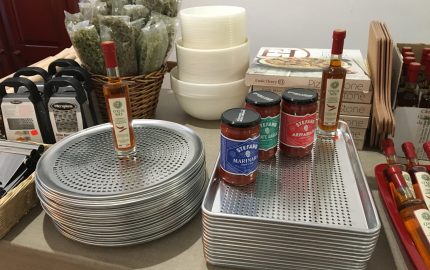 Comments
Johanne et Gilles
20.01.20
Chère Elena,
Quelques mots pour vous dire à quel point nous avons aimé et apprécié les heures passées à votre école de cuisine ce week-end dernier , en votre compagnie !
Tout d'abord, lorsque nous sommes arrivés mon mari et moi ,nous avions l'impression d'entrer chez des amis . Tout était prêt pour nous accueillir avec en plus un beau bonjour et sourire de la part de votre assistante que malheureusement j'ai oublié son prénom .
Cappuccino et panneton de Stéphano pour nous tous ! Quel délice !
Nous avons beaucoup apppris , plein de p'tits trucs indispensables pour faire de délicieuses pizzas ! Vous nous aviez dit dès le départ que lorsque nous sortirions du cours nous n'aurions pas faim ... je peux vous le confirmer , nous n'avons même pas souper tellement plein encore !
Vous êtes d'une grande générosité, vous êtes drôle et hyper sympathique!
Paolo P.
20.01.20
What an amazing morning spent at Mezza Luna - excellent course (am recommending to all that I know!!!)
I really enjoy the format of the course (watching/questionning/sampling).
Thank you
Anna
19.01.20
Hello Elena,
My husband(Vincenzo) and I participated in your pizza making class this Saturday and we Loved it! Your explanations and documents with the recipes were appreciated. We especially liked the personal touches that you shared with your students, cappuccino with panettone, tasting of various pizza toppings( cheese, sausage,peppers...), wine.
It was a wonderful way to spend a Saturday morning!
Thank you
Janet
19.01.18
The course was as always very interesting and entertaining. Elena and Audrey make a great team. It is fun to watch them at work but that never seems like work.
The recipes are well explained and even better to taste.
C. V.
07.12.17
Thank you for the recipes. I absolutely LOVED the pizza course on Saturday. Elena was phenomenal!! Not only is she an amazing chef, she is so knowledgable and patient. She took the time to answer all our questions with calm and ease. I really appreciated watching her do her magic in the kitchen; and I look forward to taking more classes at Mezzaluna.