Elena Faita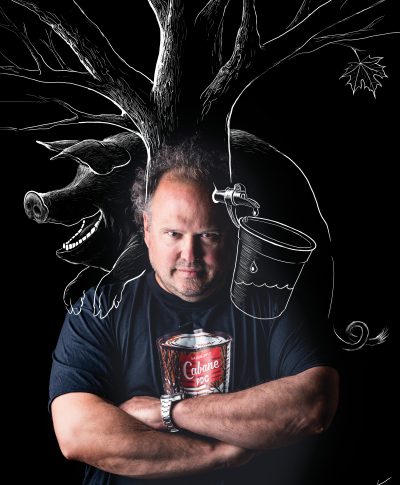 Back to the list of chefs
Martin Picard
Following his training in food service management at the I.T.H.Q, Martin Picard broadens his culinary training in various regions of France; as well as, Italy and the United States.
At age 23 he became part of the team at Citrus with chef Normand Laprise, now owner of the restaurant Toque! With his passion and dedication he eventually became the second in command for Normand. At this stage in the game, Martin had gained the respect of the people, the products and an exceptional willingness to succeed.
In 1993, he met Elena Faita which became a turning point in his career. Their passion for food was mutual and her Italian culinary roots became the second major influence for Martin in the kitchen. A decisive influence which leads directly to the opening of the internationally renowned restaurant Au pied de cochon. He's also owner of the sugar shack Au Pied de cochon at Saint-Benoit de Mirabel.
Photo: André-Olivier Lyra
Illustration: Tom Tassel